We can create a world

free from sexual violence.
Primary prevention is the key to making it happen.

Primary prevention simply means stopping violence before it starts. This requires changing the underlying beliefs, actions, and conditions that support violence while promoting those that keep people safe.
students and community members have been through at least one of our prevention trainings since 2018
KASAP has been a leader in sexual violence prevention work for over a decade and is committed to expanding our work to keep all Kentuckians safe.
KASAP supports several evidence-based primary prevention programs that target middle school, high school, and the community. All of our programming is implemented by highly trained Prevention Educators. To learn more about each of our programs, click on the links below:
Where Prevention Is

Happening in Kentucky
Each of Kentucky's regional rape crisis centers supports prevention work in their local area. We are currently implementing programming in 83 middle schools, high schools, and communities.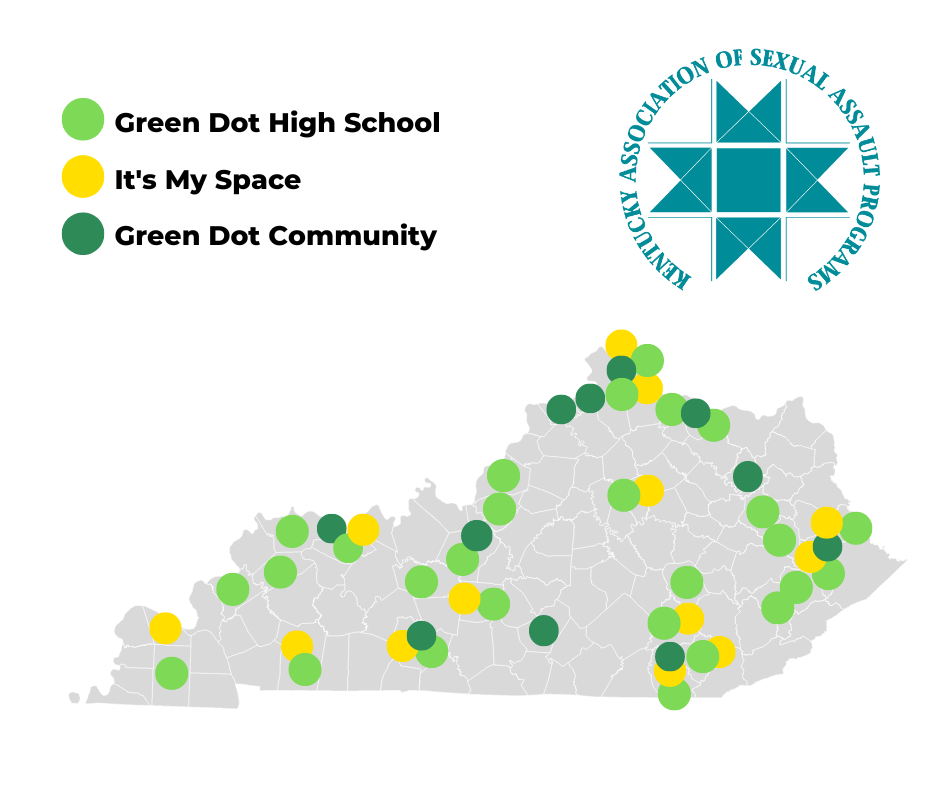 Learn More about Prevention:
Questions about prevention?
Contact KASAP's Prevention Coordinator, Astraea Howard.