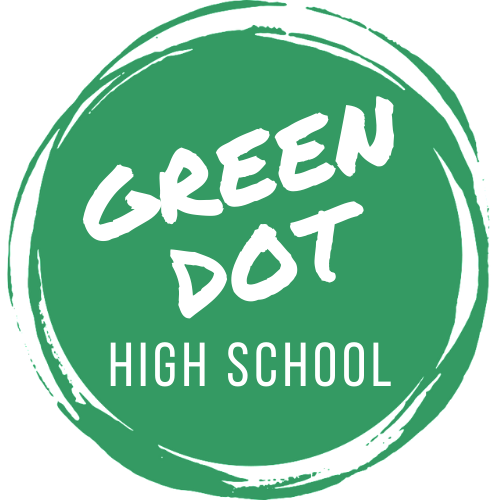 Green Dot is an evidence-based primary prevention program designed to teach participants safe ways to intervene in situations of bullying, dating violence, and sexual harassment and assault.

The program includes two components: the Overview Speech and the Bystander Training.

The Overview Speech is a 45-minute high-level training delivered to all students in a school.

The Bystander Training is a 5-hour intensive training with identified Popular Opinion Leaders (POLs), i.e. students who are admired and respected by their peers. To reach optimal effectiveness, 15% of the student body must complete the Bystander Training.
After attending a Green Dot training, participants will be able to:
Recognize red dots (a potentially harmful situation)
Understand importance of intervening
Know any barriers they may have to intervening
Identify creative ways to intervene, even with their barriers
Set new school norms: violence is not okay and everyone is expected to do their part
We know Green Dot works because of the extensive evaluation of the program – most of which has happened in Kentucky high schools and colleges
Reduction in perpetration of sexual assault
Reduction in perpetration of dating violence
Data from a 5-year RCT evaluation research study of Green Dot in Kentucky high schools "Coker, A. L.; Bush, H. M.; Cook-Craig, P. G.; DeGue, S, A.; Clear, E. R.; Brancato, C. J.; Fisher, B. S.; and Recktenwald, E. A. (2017). RCT Testing Bystander Effectiveness to Reduce Violence. American Journal of Preventative Medicine 52(5): 566–578.
Green Dots are simple actions you can take in your everyday life. Some examples are:
Directly intervening when you see a red dot situation by telling the person/people causing harm to stop or by checking in on the person experiencing the harm.
Getting someone else involved in addressing a red dot situation, like a friend, teacher, or other trusted adult.
Distracting from a red dot situation by asking someone about homework you have or asking to borrow someone's phone.
Having a conversation with your friends about why you think Green Dot is important. Posting about Green Dot on your social media.
Bringing a Green Dot training to your club, sports team, or youth group.
Kentucky's Green Dot 2040 Plan
KASAP's goal is to have Green Dot in all 255 high schools across the Commonwealth by 2040 because every student deserves to learn and grow in a violence-free environment. KASAP is working to expand capacity across the state to achieve this goal and ensure that every Kentuckian in our newest generation would have access to prevention during their formative high school years.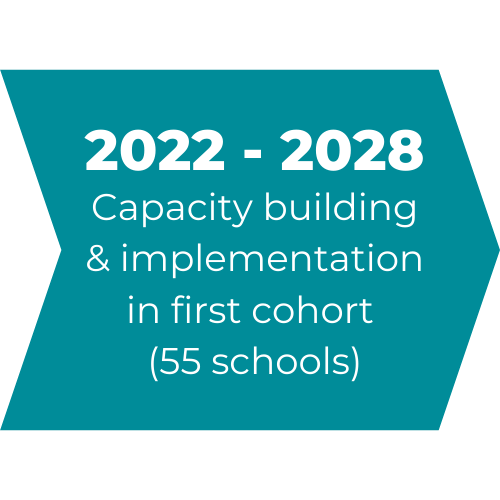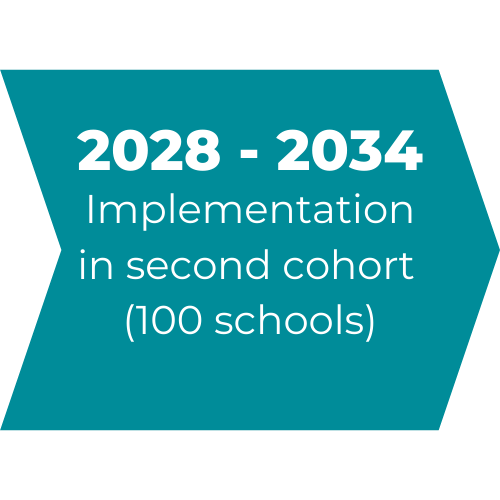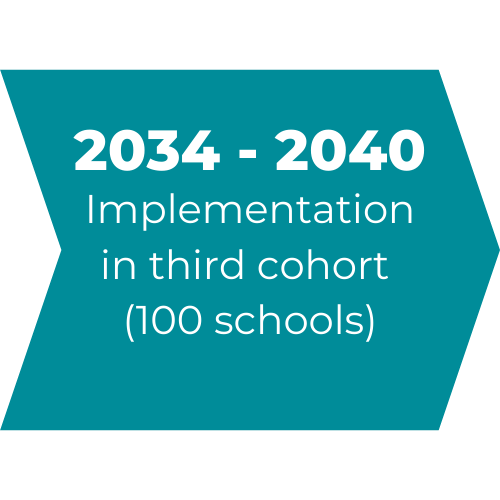 Below are links to research articles about the Green Dot program.
Questions about prevention?
Contact KASAP's Prevention Coordinator, Astraea Howard.