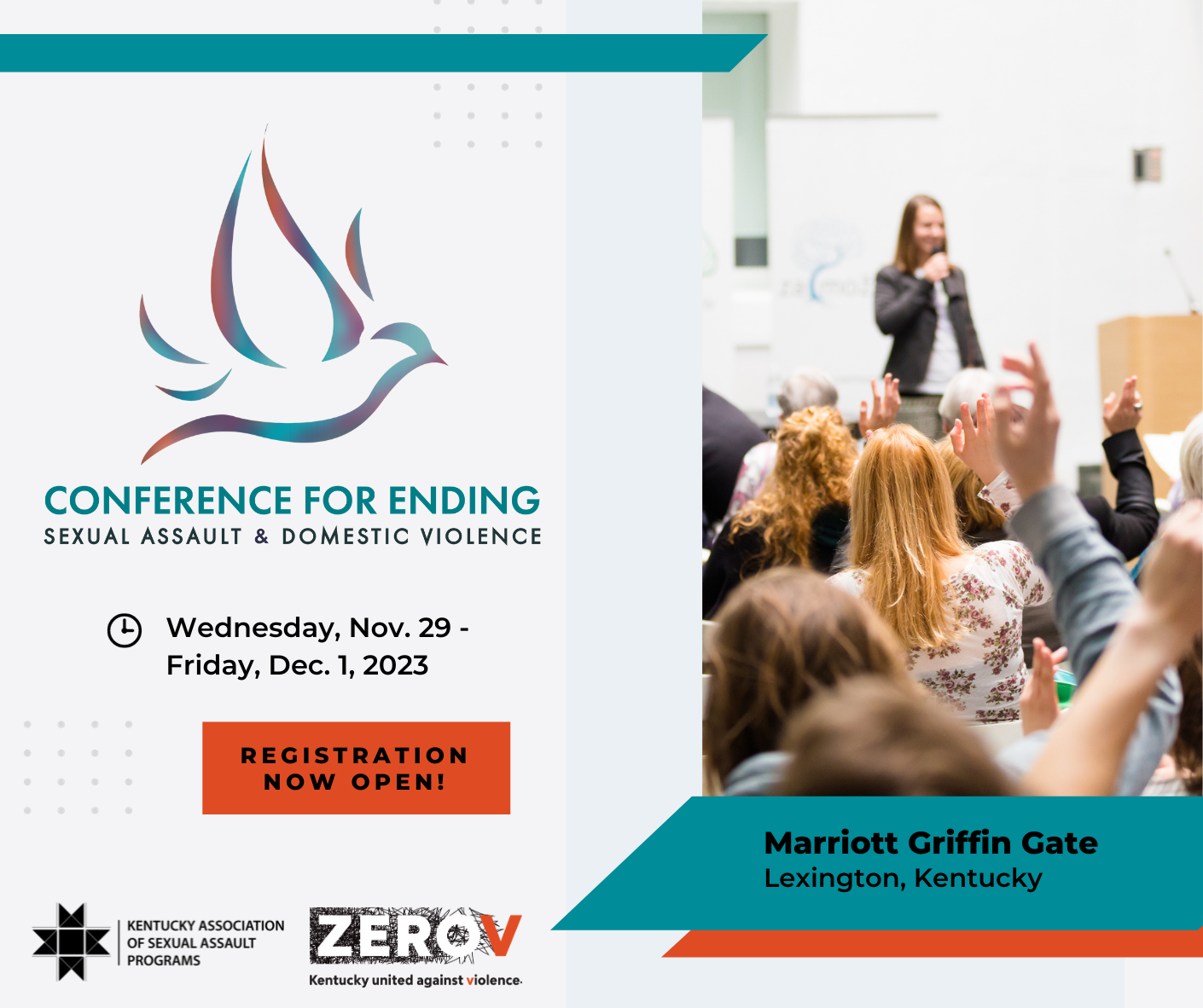 Conference for Ending Sexual Assault & Domestic Violence
Dates: Wednesday, November 29-Friday, December 1, 2023
Location: Marriott Griffin Gate, Lexington, KY
Register At This Link
What to Expect:
Inspiring Keynote Speakers: Prepare to be inspired by renowned speakers who have dedicated their lives to the fight against sexual and domestic violence. Their stories and insights will ignite your passion and drive for change.
Informative Workshops: Dive deep into critical issues surrounding sexual and domestic violence through a variety of workshops. Gain practical knowledge and skills that you can apply in your work and daily life.
Networking Opportunities: Connect with like-minded individuals and organizations. Share your experiences, learn from others, and form collaborations that can help drive lasting change.
Empowerment and Advocacy: Discover new ways to advocate for survivors and contribute to the broader movement to end violence in Kentucky. Learn how your voice and actions can make a significant impact.
Resources and Exhibitors: Explore exhibitors and resources featuring organizations and initiatives working to support survivors and prevent violence, as well as businesses whose missions are aligned with ours.